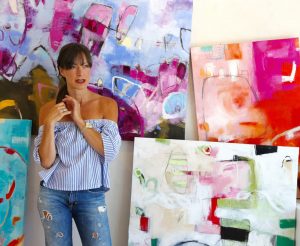 1st Session Speaker.
Artist Vikki Drummond shared her  artistic inspiration: where comes from, how makes her feel and what she takes out of living her "big magic".
As Vikki says…"I will explain why I paint, how this affects my strategies for keeping my mind out of my work and why that is so important to me." 
The session was a great success… thank you to Vikki and all the participants.
Saturday, January 6th 2018 from 1 till 3pm.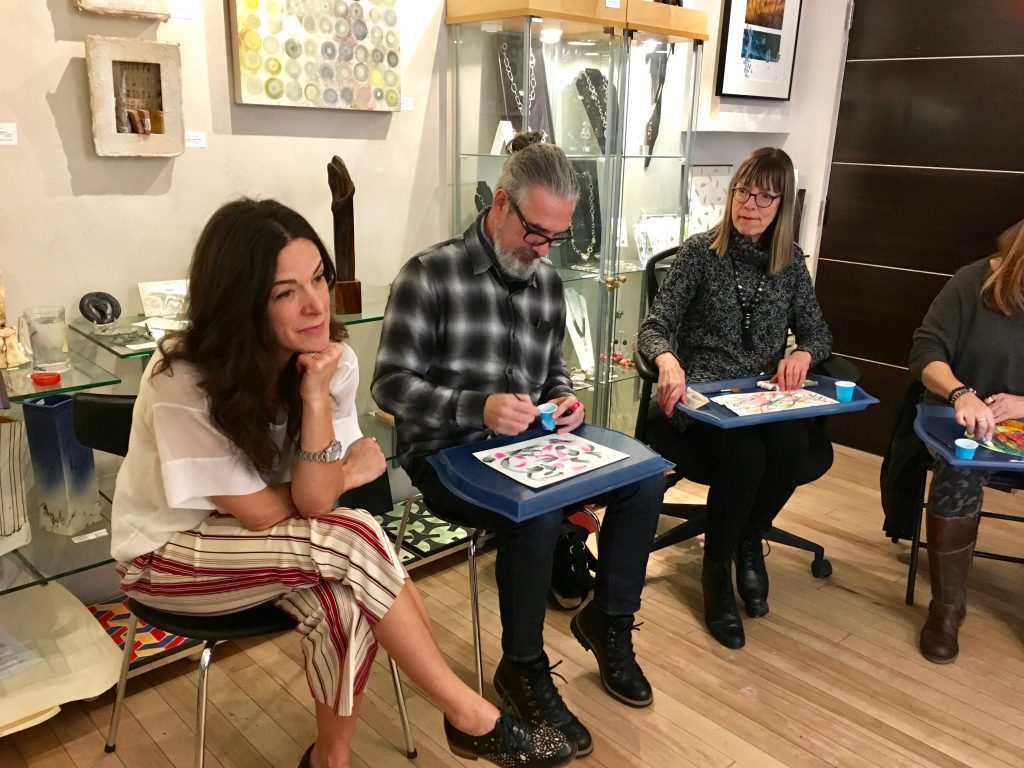 Our Vikki Drummond, the artist and the mentor observing the hand on exercise with the participants for the 1st Session.
Sharing the positives and negatives about creating…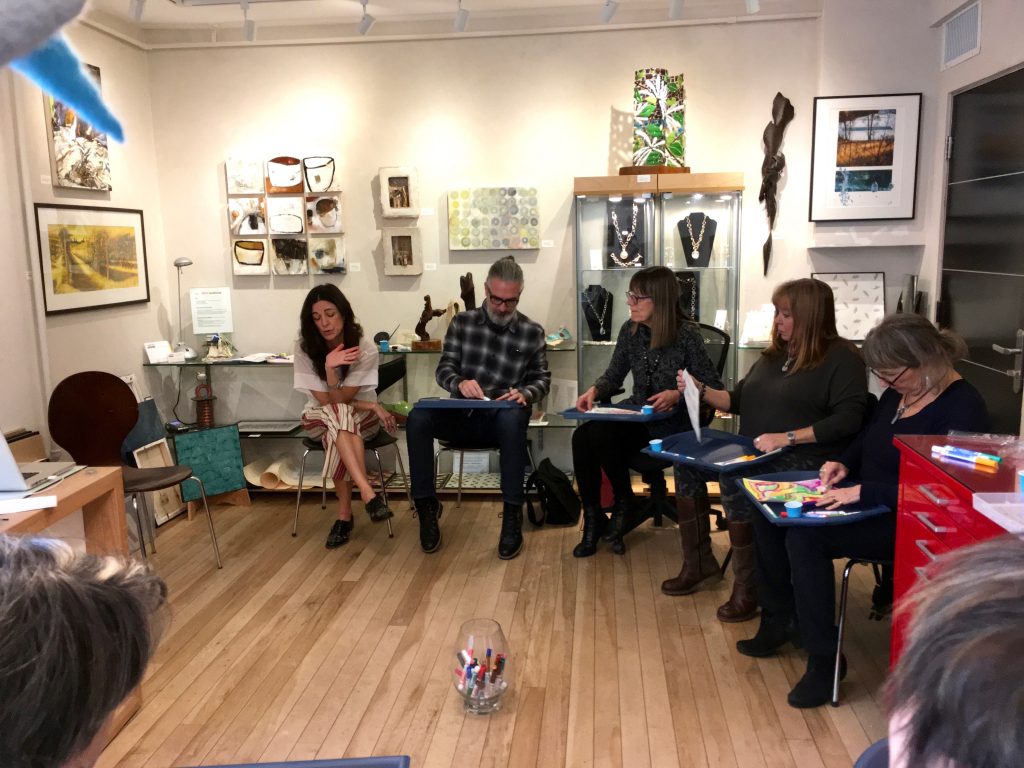 What is the "big Magic"..?
Social Share